Digital Communications & Technology Coordinator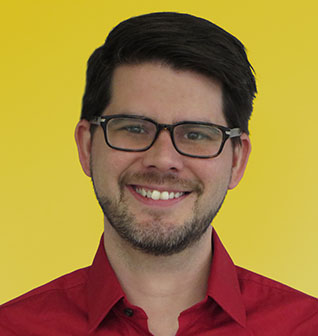 As IEL's digital communications and technology coordinator, Eric oversees the organization's online presence, including helping to manage multiple websites and social media accounts. He also designs print and digital publications and resources for IEL and many of its projects. From 2009 to 2013, Eric served as the Project Coordinator for the Ready to Achieve Mentoring Program (RAMP), IEL'S national career-focused mentoring program, where he provided oversight and technical assistance to RAMP sites, developed and trained sites on data collection methods and tools, and coordinated day-to-day program operations. Eric has also worked on the IEL-led National Collaborative on Workforce and Disability for Youth.
Prior to his work at IEL, Eric served as project coordinator for member services and quality initiatives at the National Youth Employment Coalition (NYEC), where he edited NYEC's monthly e-newsletter, managed the annual NYEC Members Forum, and designed and trained professionals on the NYEC Promising and Effective Practices Network (PEPNet) Online Tools for Program Improvement. He managed the NYEC PEPNet Pilot Accreditation process for youth development, workforce development, and education programs and worked in communities and youth-serving systems to identify quality standards-based areas for strength and growth that funders and policymakers used to target technical assistance efforts.
Eric moved to Washington, D.C. from Denver, Colorado, where he worked as a Youth Opportunity case manager and lead coordinator at a drop-in urban youth center called The Spot, where he performed job coaching, tutoring, goal planning, and crisis and suicide intervention with at-risk youth ages 14 to 24.
Eric earned a B.A. in English and Theater Arts from Coe College in Cedar Rapids, Iowa. He has worked for Denver's Rape Assistance and Awareness Program; helped found the Broomfield Summer Youth Players, a youth-for-youth theater company in Colorado; and assisted in launching a regular social and support group for GLBTQ youth living in central Iowa. He is the managing director of The Coil Project, a small, local theater company in Washington, D.C.
Pronouns: He/Him