We design for impact: 1) our collaborative approach is focused on building sustainable leadership capacity that outlasts our presence; and 2) bringing multiple IEL resources to bear in targeted geographic communities allows us to deepen our impact.
The following FY21 data reflect the time period from July 21st, 2020 – June 30, 2021. 
of IEL program participants gained applicable knowledge from attending FY21 IEL events.
IEL programs prepared
3,113
youth for educational and professional success
IEL implemented 6 programs aimed at engaging and creating youth leaders in the community.
IEL does its work by innovating while building on what works. We:
scale promising practices through research and data capacity

elevate and prioritize family and community engagement

.

support a national network of leaders in education through our nationally recognized Education Policy Fellowship Program (EPFP™)

support Community Schools implementation

 

incubate and lead initiatives focused on increasing access to the economy for marginalized people and communities

 

elevate all community voices to inform decision making
IEL facilitated 306 virtual convenings, including webinars, workshops, network calls, and conference sessions for 8,872 community members.
Our 2021 Virtual National FCE Conference had 1,598 attendees for its 97 sessions. 
23,886 IEL social media followers on Facebook, Twitter, and LinkedIn
IEL social media posts increased by 55% from the previous year, which helped IEL gain over 2,602 social media followers.
IEL launched its first policy agenda titled "Everyone is an Advocate".
Over 450
people registered to be included in the webinar series that launched this agenda. 
One of the things that really helped move the needle with some of our school sites was that I brought several administrators and teachers to the National Family Engagement Conference, and have brought many of them to participate in webinars that are provided. I think it helps to know there's other people out there around the nation doing this, and it's not just us, and that there's actual research behind this. This has helped move us along, to know that again there's an organization out there that we can depend on as a warehouse of ideas and research and different ways to evaluate programs. 
The greatest value-add that I get from IEL, and the District Leaders Network, are the connections... Having this network of individuals across the country to collaborate with, to learn with, to commiserate with, to celebrate with, and to grow friendships with, has been the greatest value add for me. 
Keep up the awesome work with your youth. The way they spoke and the excitement they brought to the platform was amazing. Keep hugging them and letting them know that everything would be ok.
Thank you to everybody involved and every person who shared their stories. It was impactful and memorable. The country came together and we have one mission, and that is for each child to be safe, loved, capable, and successful!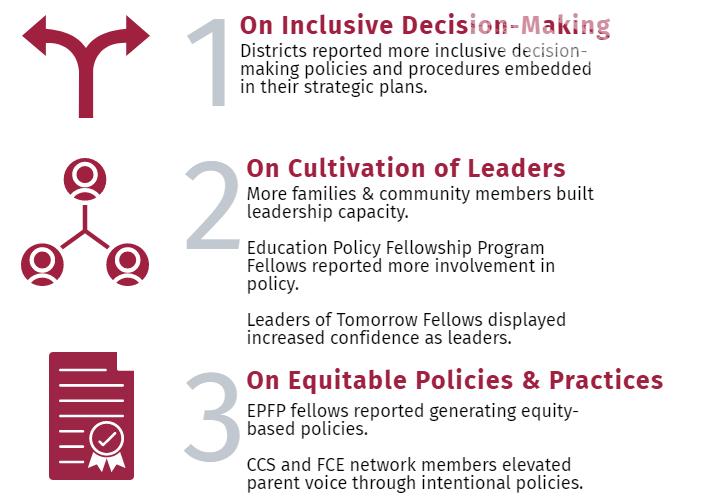 This toolkit describes how VR professionals can use the VR Learning Lab Model, which Y-TAC developed and field-tested, to promote youth voice and engagement in service systems improvement.
Read More »
This publication supports vocational rehabilitation state agencies to better understand and utilize the Learning Lab model to engage youth people and adults together in solving challenges of adult and youth service delivery systems.
Read More »
An analysis of education, employment, and opportunity youth outcomes for youth and young adults at the national and state levels.
Read More »