A Practical Guide to Advance Community School Strategies for Youth Voice and Leadership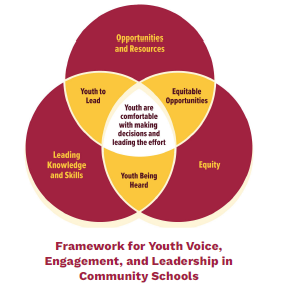 Examine the voice, engagement, and leadership of youth in Community Schools! This guide serves to support Community School practitioners to better understand and create opportunities for youth leadership in their schools and communities.
Working with participating Community Schools and students, this resource captures youth stories and insight to help illustrate how to build more inclusive decision-making and activate the next generation of leaders in our communities.
Download the guide for steps and strategies for how to incorporate youth voice, engagement, and leadership in Community Schools!