Right Turn Home | About Right Turn | Foundational Materials | Site Profiles | Success Stories | Innovative Practices | Accomplishments: Real World Results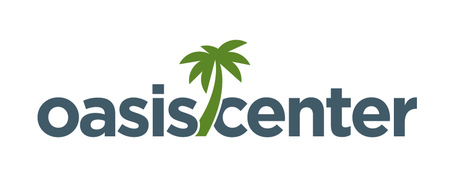 Oasis Center provides Metro Nashville's most comprehensive continuum of support for underserved youth. Founded in 1969 as a simple community program for teens in crisis, Oasis has grown to engage over 3,500 young people every year across 20 programs and services. The Center's work is targeted for youth, ages 13-24, who are facing significant challenges in their lives. This includes programs and services specifically for youth populations who are homeless, runaway, involved in the juvenile justice system, LGBTQ, New American, facing limited education and career options, experiencing mental health issues, and/or living in poverty.
Oasis Center firmly recognizes that quality education, job skills (including "soft" skills), and employment experiences are pivotal for a young person's healthy development and successful transition to adulthood. Over the past decade, Oasis has focused significant resources and attention to developing initiatives that support these goals and improve the college and career pathways for youth across Metro Nashville. In 2009, they launched Oasis College Connection (OCC). Based in 10 high schools within Metro Nashville Public Schools (MNPS) and two public libraries in underserved communities, OCC provides extensive outreach and support to help students and families learn about and complete the college-going process. In 2016, Oasis established Retention Centers at Nashville State Community College's North and Southeast Campuses to provide continued support as youth navigate the unfamiliar territory of college life. Since the program's inception, OCC's near-peer mentors (paid staff) have provided individual college counseling for over 7,500 students, the majority of whom are low-income, New American, and/or potential first-generation college-goers.
Building on OCC's success, they went on to launch Oasis Transitions in 2013 with initial funding from the US Department of Labor Education and Training Administration as part of the first cadre of Right Turn sites and soon after the Nashville Career Advancement Center (WIA and WIOA funding). Like OCC, Transitions fundamentally aims to help at-risk young people improve their long-term employability, earn-ability, and quality of life by accessing post-secondary opportunities and obtaining credentials that pay off in the labor market. Complementing OCC's broader approach, however, Transitions targets a smaller subset of young people (about 150 annually) who are facing the greatest barriers to long-term success, including low-income youth who: have dropped out of school, are in foster care, are involved in the juvenile justice system, are pregnant/parenting, or are experiencing homelessness, among other particularly vulnerable populations. In this targeted approach, Transitions is able to provide more long-term and intensive support, helping ensure youth facing the greatest challenges are receiving the wraparound support they need to improve their long-term career and life outcomes.
To learn more about Oasis Center's programming, click here and visit their website.